LEAD THE WAY. AND LET THE WORLD FOLLOW.
BMW ConnectedDrive Services & Apps in the BMW X6.
Innovative BMW ConnectedDrive equipment is an essential head start. They make sure that you stay connected at all times. Via Services & Apps, you have direct in-car access to information, entertainment and online services. For example, Real-Time Traffic Information lets you check the traffic situation on your route in advance and with the intelligent emergency call, you can get rapid assistance in emergency situations.

Read more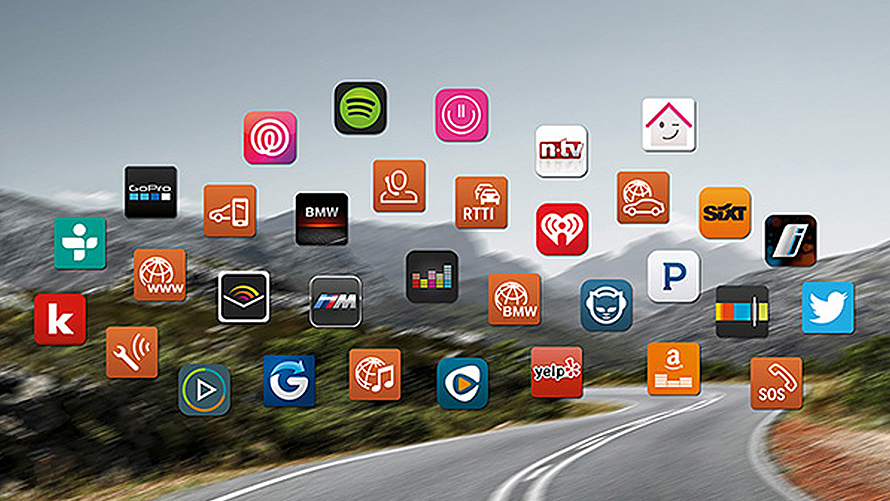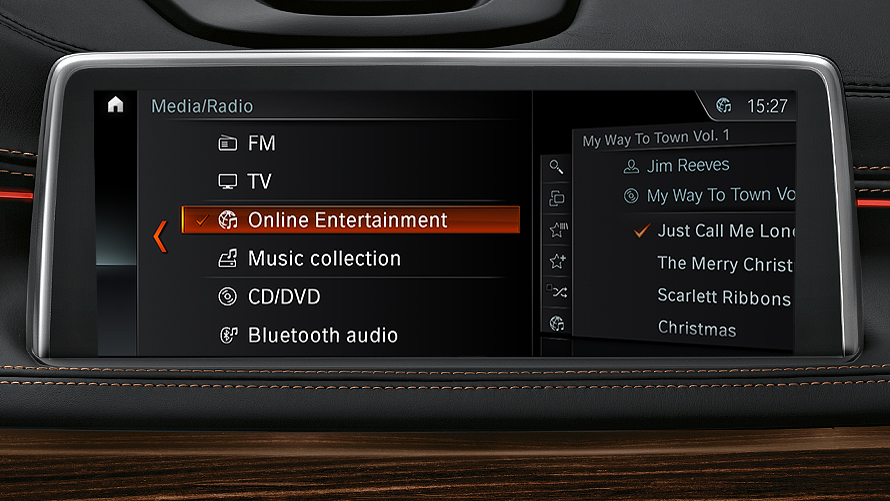 CONNECTED DRIVE SERVICES.
ConnectedDrive Services forms the basis for BMW ConnectedDrive functions, which provide the driver with a wide range of information, entertainment and service features while on the road.
These include BMW Online, which provides access to current, localised information such as weather, news, an online search powered by Google™ and also office functions. In the "Applications" menu, it is also possible to assemble an individualised array of services such as webcams, and travel and hotel guides.
This also includes comfortable, secure and unlimited access to selected smartphone apps. The equipment option ConnectedDrive Services also enables access to the BMW ConnectedDrive Store, in which services and apps can be assembled at any time and anywhere according to individual requirements. The equipment option ConnectedDrive Services offers many more similar options, making every trip in a BMW a real driving experience.

CONCIERGE SERVICES.
Concierge Services from BMW ConnectedDrive gives you a taste of what it's like to have your own personal butler. At the touch of a button the driver is connected with the BMW Call Centre agents who are available as "personal assistants" while you're on the road.
Whether you're looking for a particular restaurant, the nearest ATM or an emergency pharmacy; a BMW Call Centre agent is there to help and can send address details directly to the navigation system, on demand.
The Concierge Services operate independently of the driver's mobile phone and are available at home and abroad round-the-clock, seven days a week at no extra cost. Concierge Services are only available in conjunction with ConnectedDrive Services.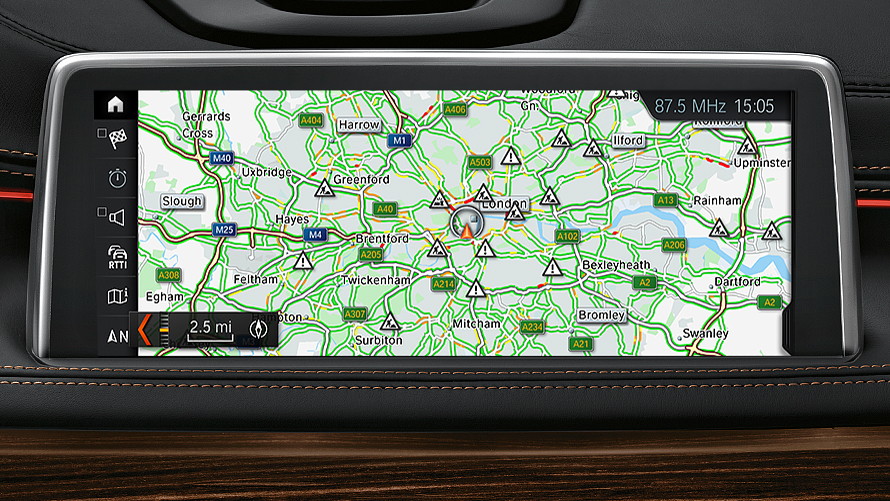 REAL TIME TRAFFIC INFORMATION.
The optional Real-Time Traffic Information (RTTI) provides the most up-to-date traffic information at all times. Precise details of the time and duration of hold-ups are relayed virtually in real time.
The data is drawn from such sources as movement profiles from the mobile phone network, the GPS data of vehicle fleets, smartphone apps and police reports. This data is analysed so precisely that it is possible to accurately localise traffic congestion to within 100 metres. This enables RTTI to provide information almost instantly on the current traffic situation on highways, main roads, country roads and numerous urban routes, and to recommend sound alternative routes.
The visualisation of the traffic information is optimised thanks to a colour display of the roads in green, yellow, orange and red.
* Only available with Professional navigation system.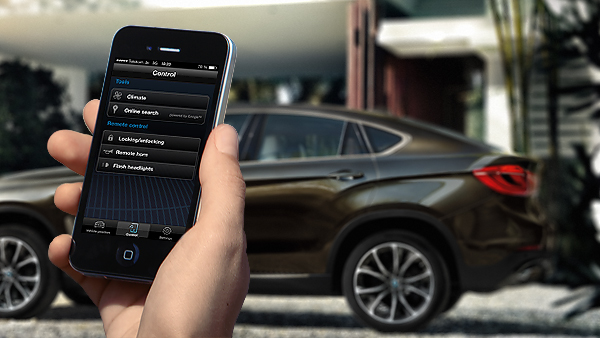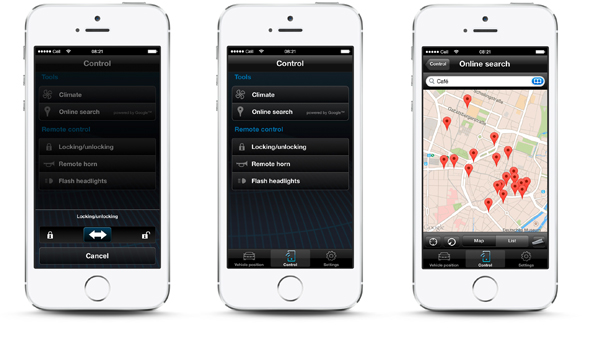 REMOTE SERVICES.
With optional Remote Services and the free My BMW Remote app (available in the Apple™ App Store and Google™ Play Store), various vehicle-related functions, such as locking or unlocking the car, can be operated remotely via the internet.
The direct transmission of destination addresses is also possible via an online search powered by Google™. In addition, the car's location can be shown within a radius of 1.5 km. A one-time activation of optional Remote Services in the "My BMW ConnectedDrive" customer portal at www.bmw-connecteddrive.co.za is required for use.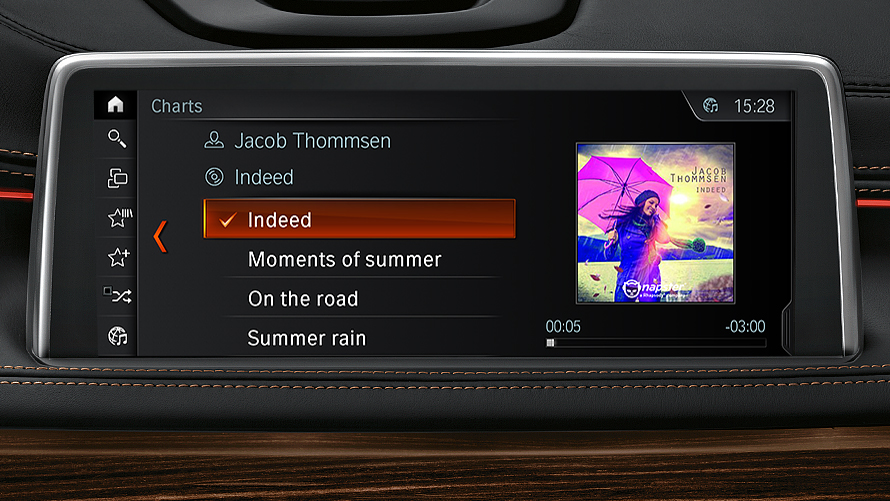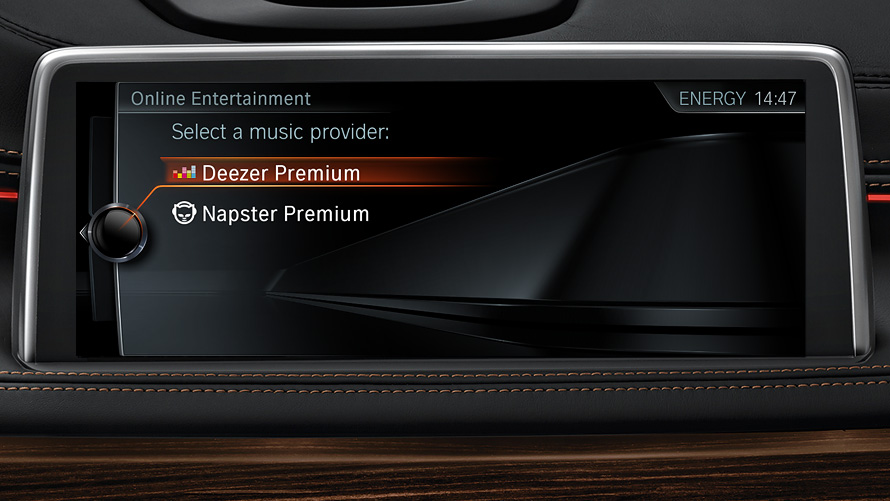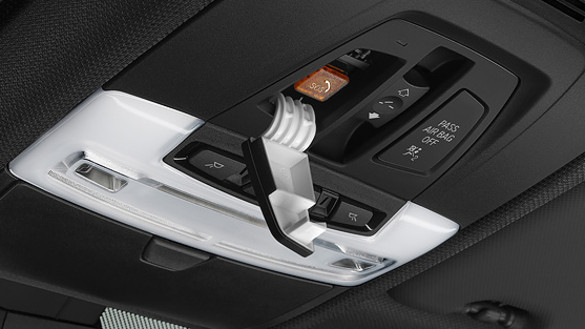 INTELLIGENT EMERGENCY CALL.
Intelligent emergency call permits fast, targeted assistance in emergency situations round-the-clock as well as support by trained staff – even when abroad.
If a serious accident takes place involving activation of an air bag or the belt tensioners, an intelligent emergency call is automatically issued. Relevant details for rescue such as the exact position of the car, the severity of the accident and the possible risk of injury to occupants are transmitted to the BMW call centre via the car's built-in SIM card, i.e. independently of a private mobile phone. The BMW call centre informs the nearest rescue coordination centre and provides assistance over the phone until the rescue services arrive. The emergency call can also be triggered manually in case others on the road require help, for example.