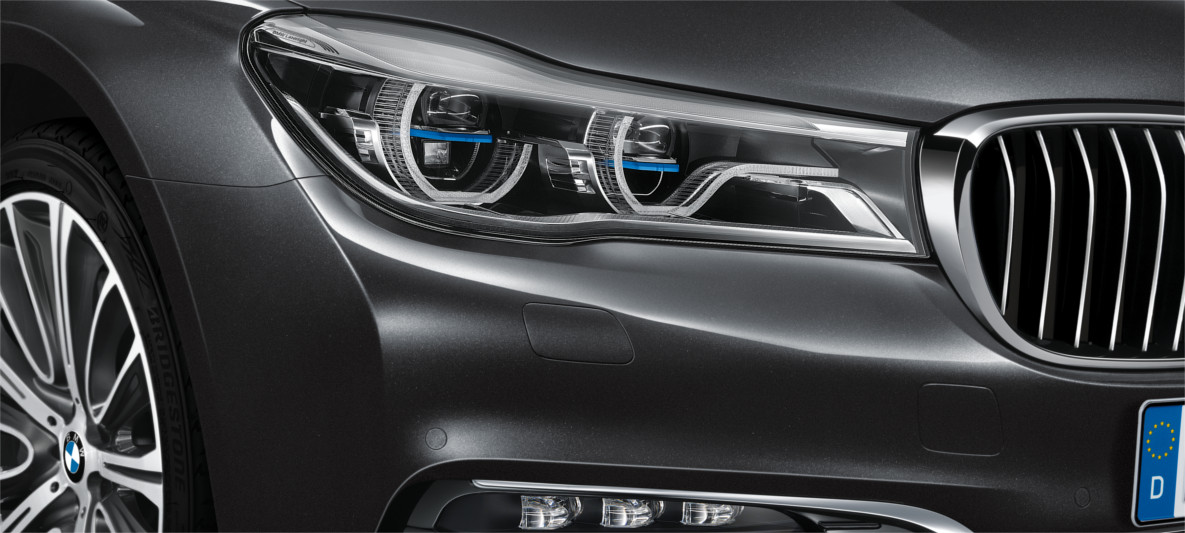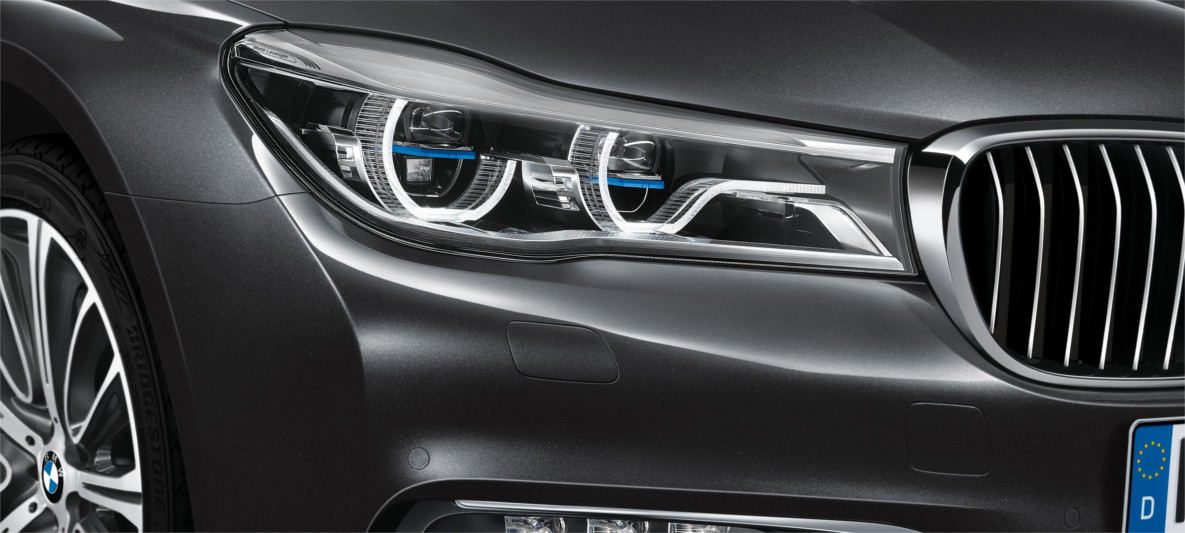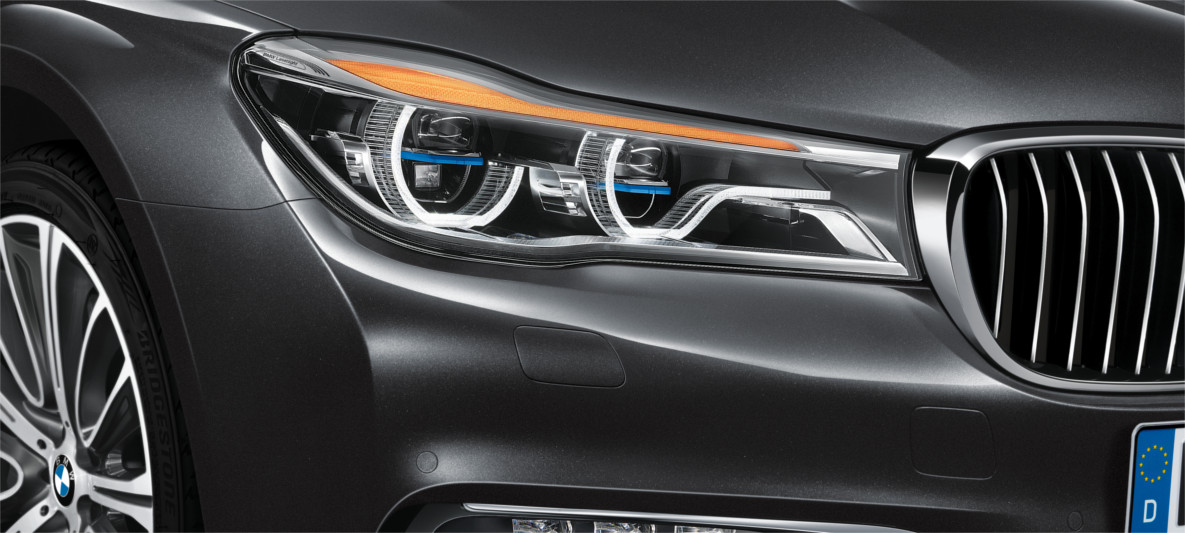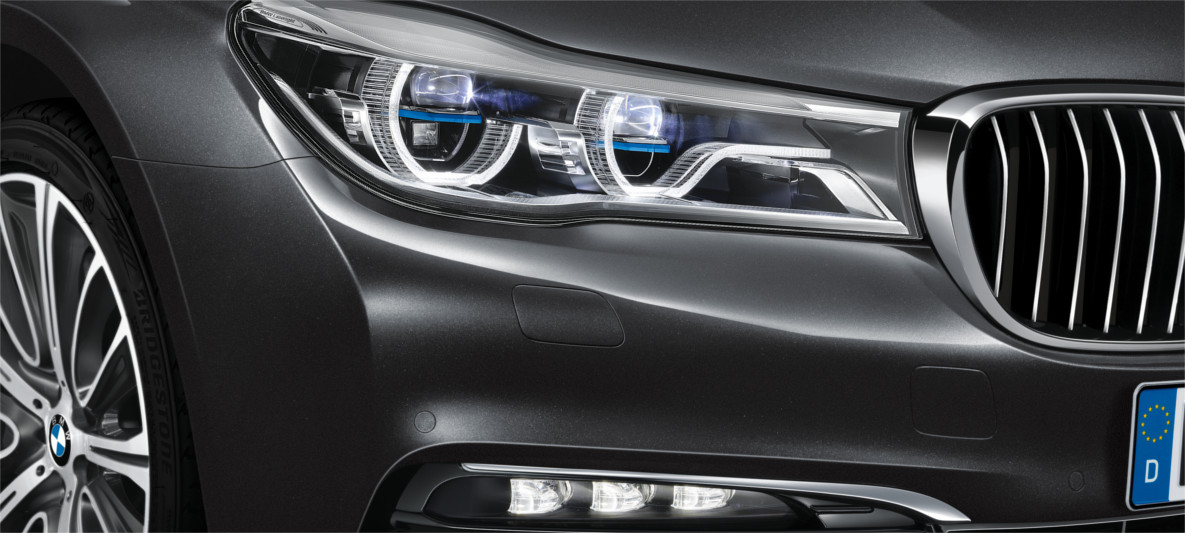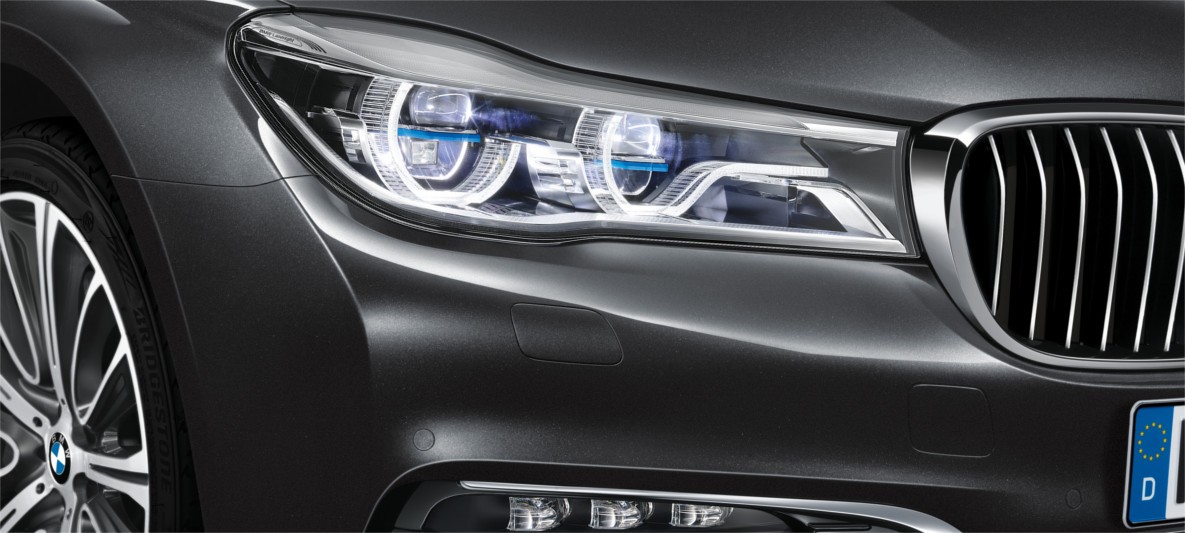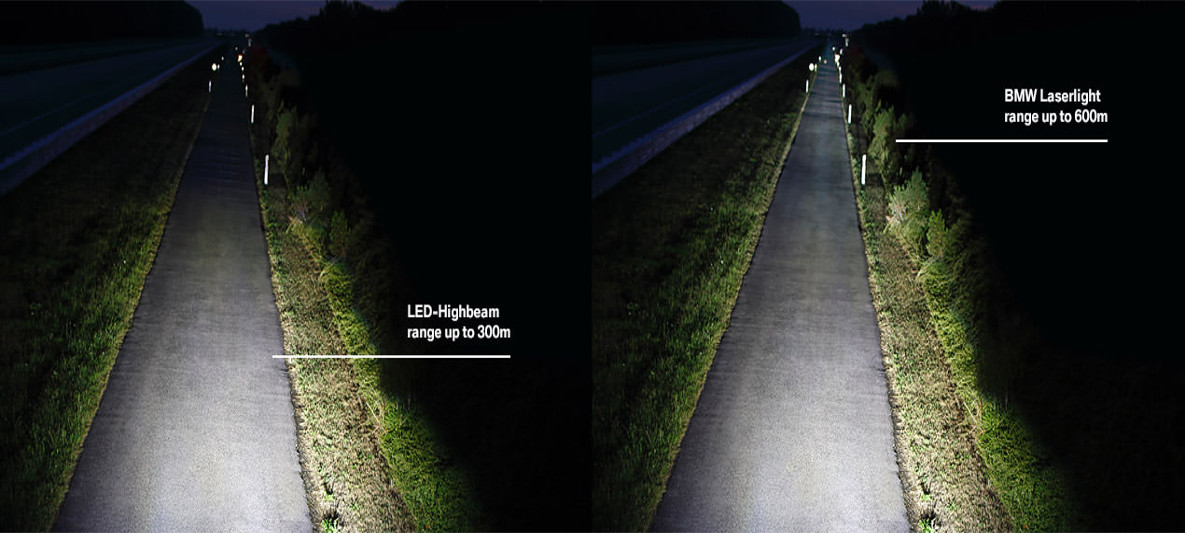 BMW LASERLIGHT.
In laser highbeam mode, BMW Laserlight illuminates a range of up to 600 metres − nearly twice as far as that of conventional headlights. With the use of this new headlight technology, BMW Laserlight improves safety with better nighttime visibility.
The equipment includes LED lowbeam headlights and LED highbeams with a laser module. The extremely bright BMW Laserlight has a light intensity substantially higher than that of conventional light sources. Headlights with BMW Laserlight feature blue design accents, as well as "BMW Laserlight" lettering, which differentiate them visually. BMW Laserlight also includes LED parking lights, LED daytime running lights, LED indicators, LED cornering lights, Adaptive headlights and BMW Selective Beam (dazzle-free High-beam assist).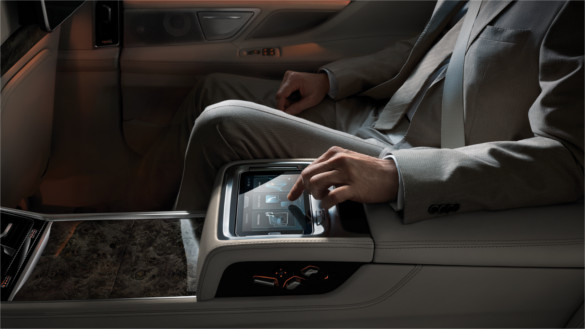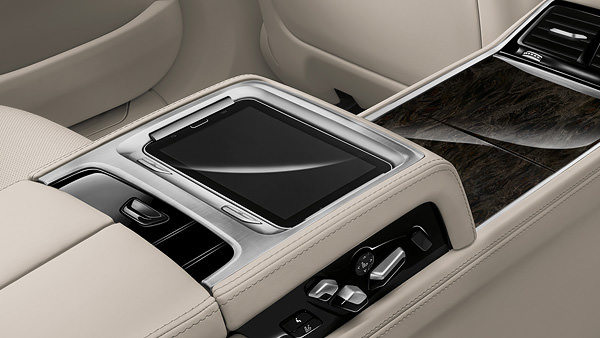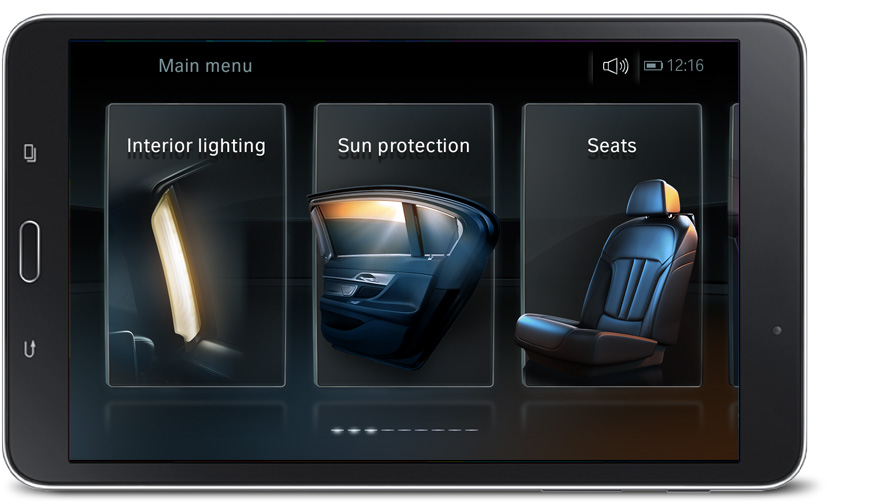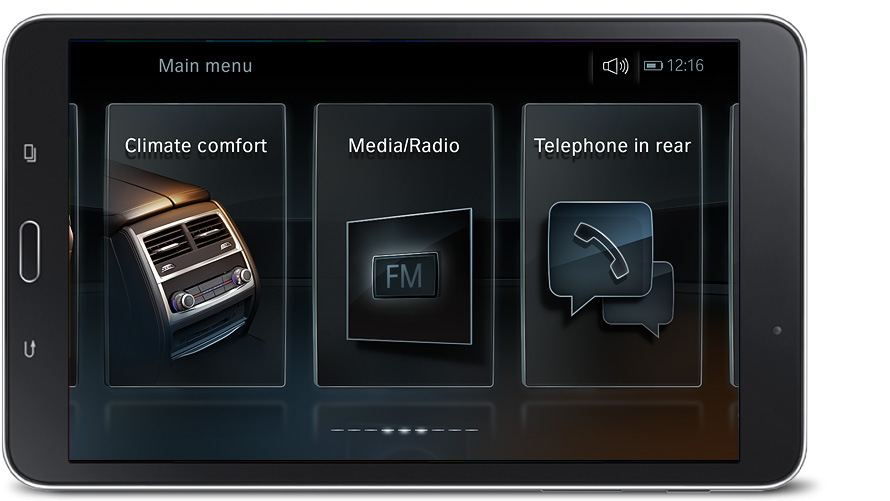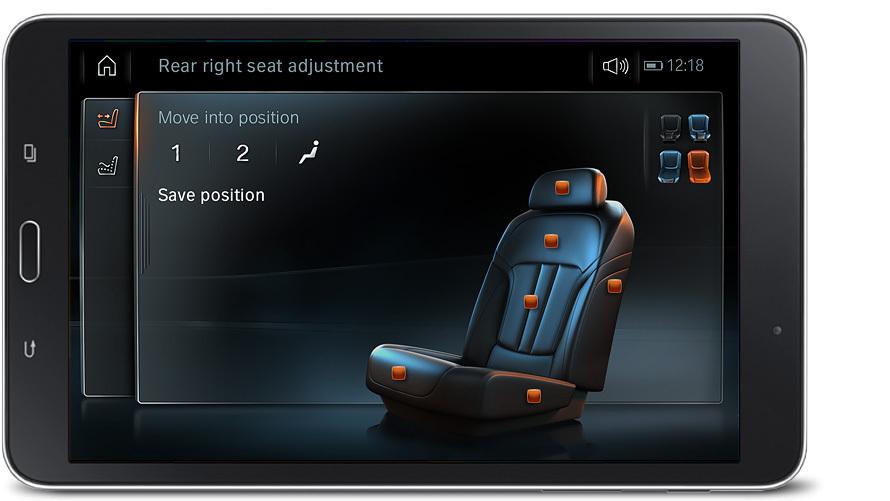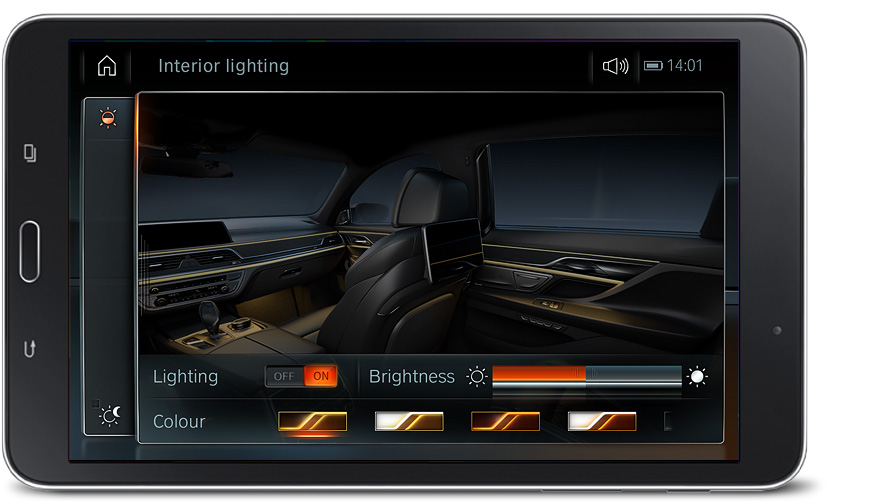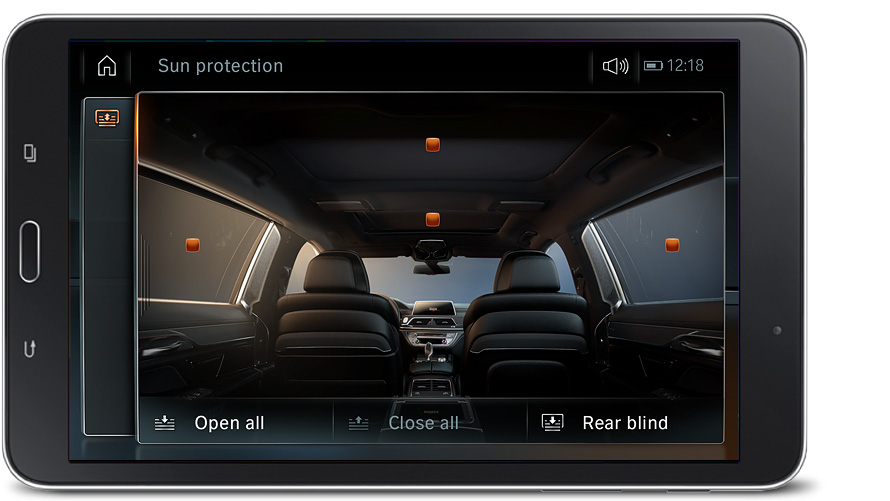 BMW TOUCH COMMAND.
The BMW Touch Command is a tablet with 7" display that is integrated into the centre armrest in the rear. It is connected to the car's systems and offers comprehensive operation and setting options.
Using the tablet, the rear seats and front passenger seat can be adjusted, for example. Air conditioning, ventilation and seat heating in the rear can be operated, as well as the interior lighting with Ambient light, the blinds for the glass sunroof and the roller sunblinds. The entertainment functions can also be controlled.
The portable BMW Touch Command can be conveniently charged from the Snap-in adapter.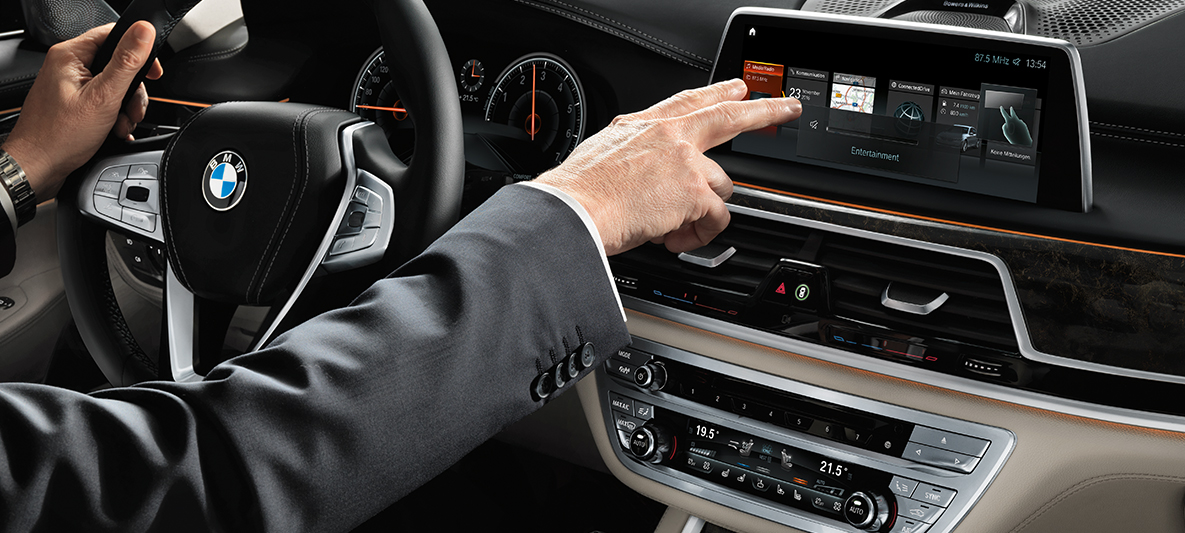 BMW GESTURE CONTROL.
With BMW Gesture Control, selected functions can be operated by means of defined hand movements. Simple gestures such as 'swiping' or 'pointing' are identified in the recognition area above the centre console and trigger a function such as accepting or rejecting an incoming telephone call. Volume can be adjusted by circular motions of the index finger. Gesture Control complements the existing control systems such as the iDrive Touch Controller.
Active available gestures are displayed on the Control Display, to help the driver or passenger use them. In addition, the system gives an immediate audible and visual response to the gestures.
Navigation System Professional with Touch Display.